Growth Driven Design Wishlist
Yoel Ben-Avraham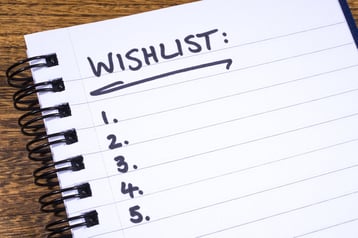 The "Wishlist" is a critical component of the Growth-Driven Design (GDD) approach to website development.
Launchpad Website
It is safe to say that the Wishlist is the deciding factor that determines what goes into the Launchpad website. The decisions on what to include, where to include it and how it should be presented are all suggestions added to the Wishlist.
Continuous Improvement Phase
It is also the mainspring that drives the Continuous Improvement process. Every month the list will be reviewed to discover which of the many creative ideas remaining from the previous session and added in the past month are most worthy of implementation - will deliver the greatest impact and improvement in the visitor's experience.
It is, therefore, critically important that you know how to Create & Manage Your Growth-Driven Design Wishlist! Luckily, the folks at Hubex.io have written the manual for us.
Visit their article here: How to Create & Manage Your Growth-Driven Design Wishlist